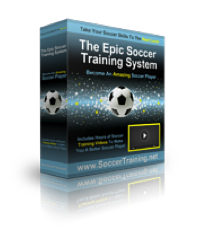 https://classlete.com/wp-content/uploads/2017/07/Epic-Soccer-Training-Logo.png
The Epic Soccer Training System has helped 1000s of soccer players around the world kick harder, fake out defenders, dribble with precision and win.  It can be your high school soccer training program when you are looking to get to the next level.
It was created by Matt Smith, an Adidas All-American and former professional soccer player who gets the results you are looking for. It is for serious soccer players who want to work hard and get fast results.  This program was featured on Adidas, Yahoo and USA today.
Take your soccer skills to new heights and become a game-changing player with The Epic Soccer Training System.