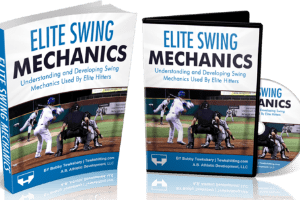 https://classlete.com/wp-content/uploads/2017/07/Elite-Swing-Mechanics-Logo-300x200.png
What if you could improve your baseball batting average and hit more home runs than ever before? Check out Elite Swing Mechanics and make any pitcher afraid to pitch anywhere near the plate.
Created by Bobby Tewksbary, Elite Swing Mechanics eBook includes a number of tools including a 120+ page book, a new web-based section with 30+ pages worth of content and video, over 2 hours of video instruction and a 14-day email program designed to teach and develop elite swing mechanics for baseball and softball players.
Become the next great high school baseball college prospect with Elite Swing Mechanics and take your game to the next level.