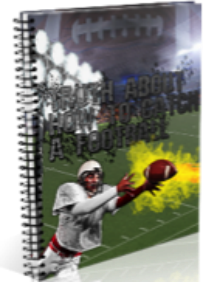 https://classlete.com/wp-content/uploads/2017/07/How-To-Catch-A-Football.png
The Truth About How To Catch A Football System was designed to teach young up-and-coming athletes how to catch better.
Not just created for football players, this guide will help you build the hand strength, finger dexterity and soft hands in order to catch every pass coming your way in any sport.
So no matter how fast you run, how high you jump or how strong you are, get the best guide to learn how to do something almost every sport requires to be at your best.