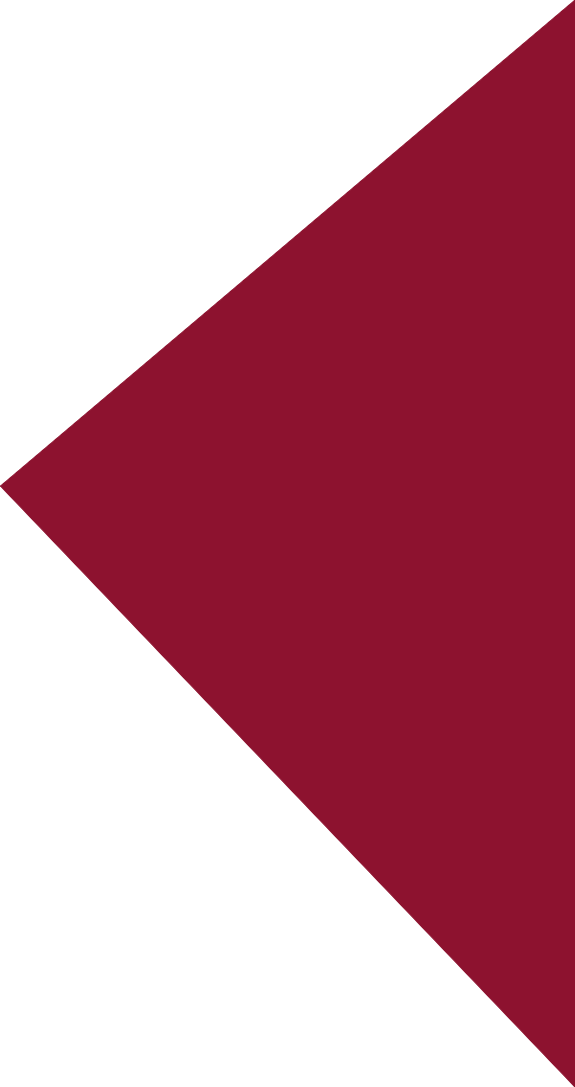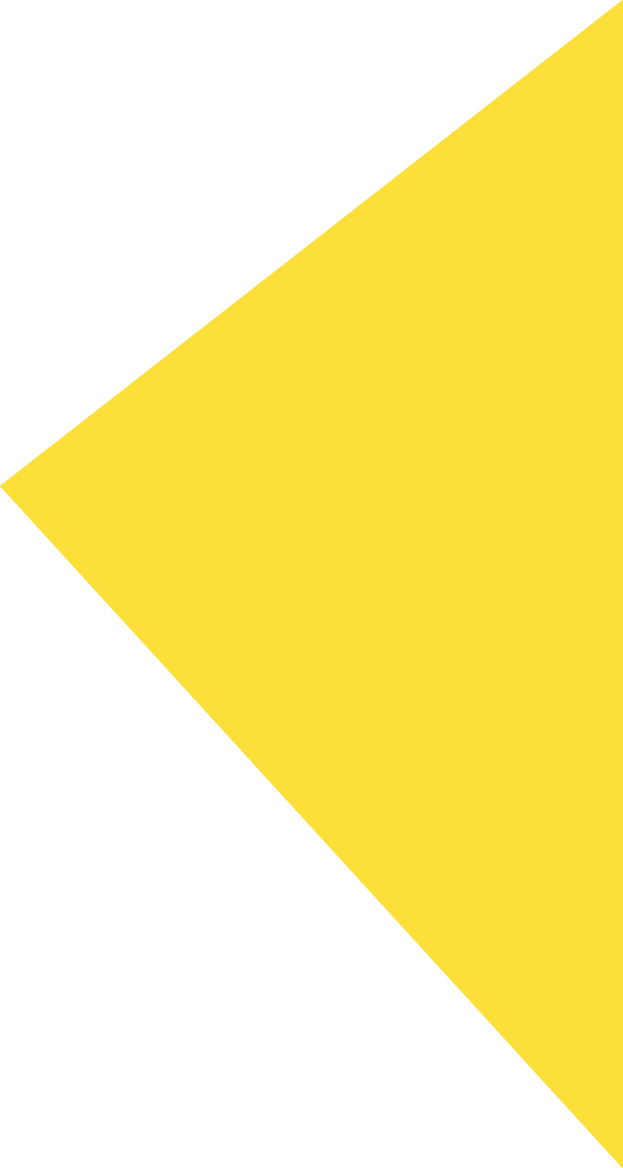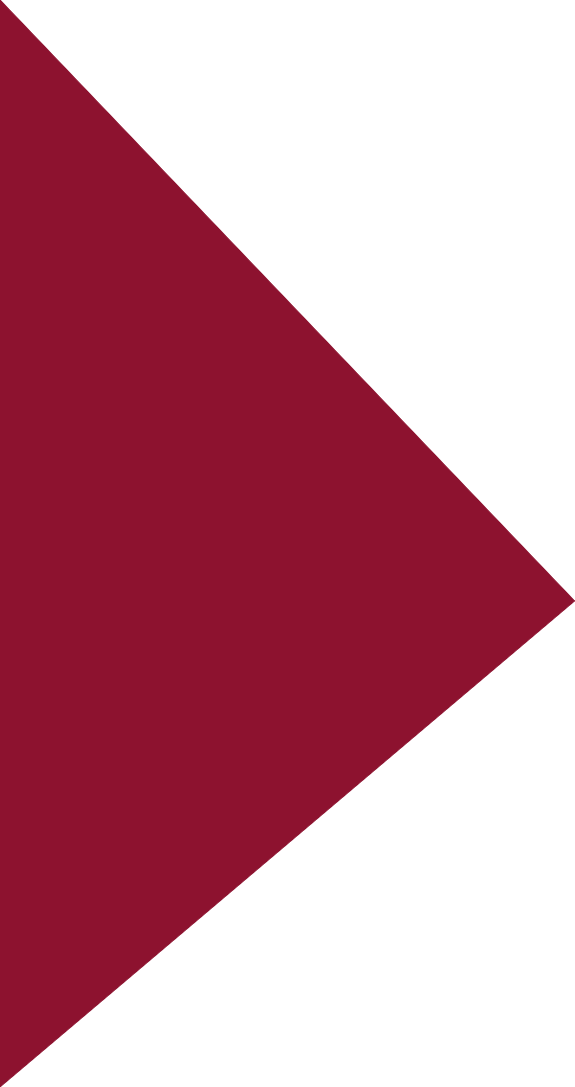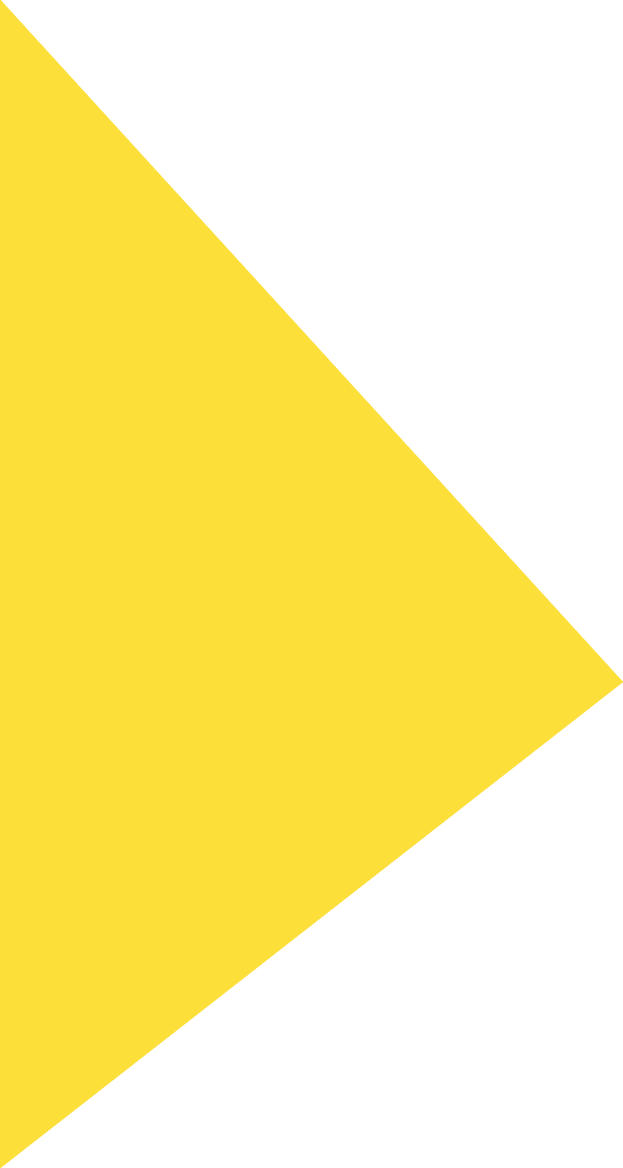 CLASSLETE SPORTS CARD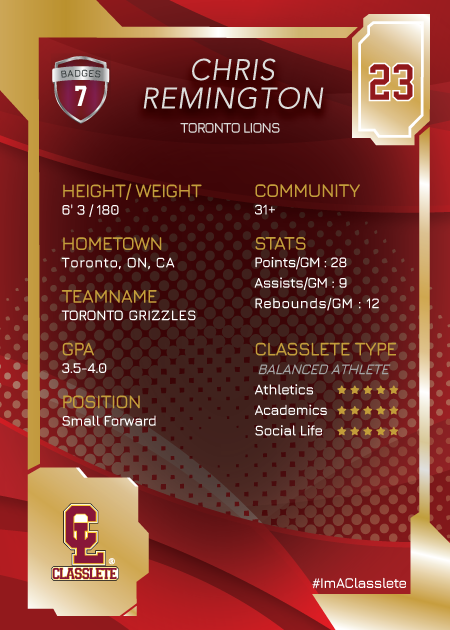 Ever wanted your own sports card?
When you join, complete your user profile along with our short questionnaire and we will create your personalized Classlete Sports Card that highlights your athletic, academic and community service accomplishments.
With over 12 premium designs and with each having 12 different colors, there are over 144 unique Classlete Sports Card combinations. Access several Premium Designs by becoming a Member or Purchase each on our shop page.
You can then download and share it on social media with your friends.
View All Designs
A COMMUNITY FOR HIGH SCHOOL
STUDENT ATHLETES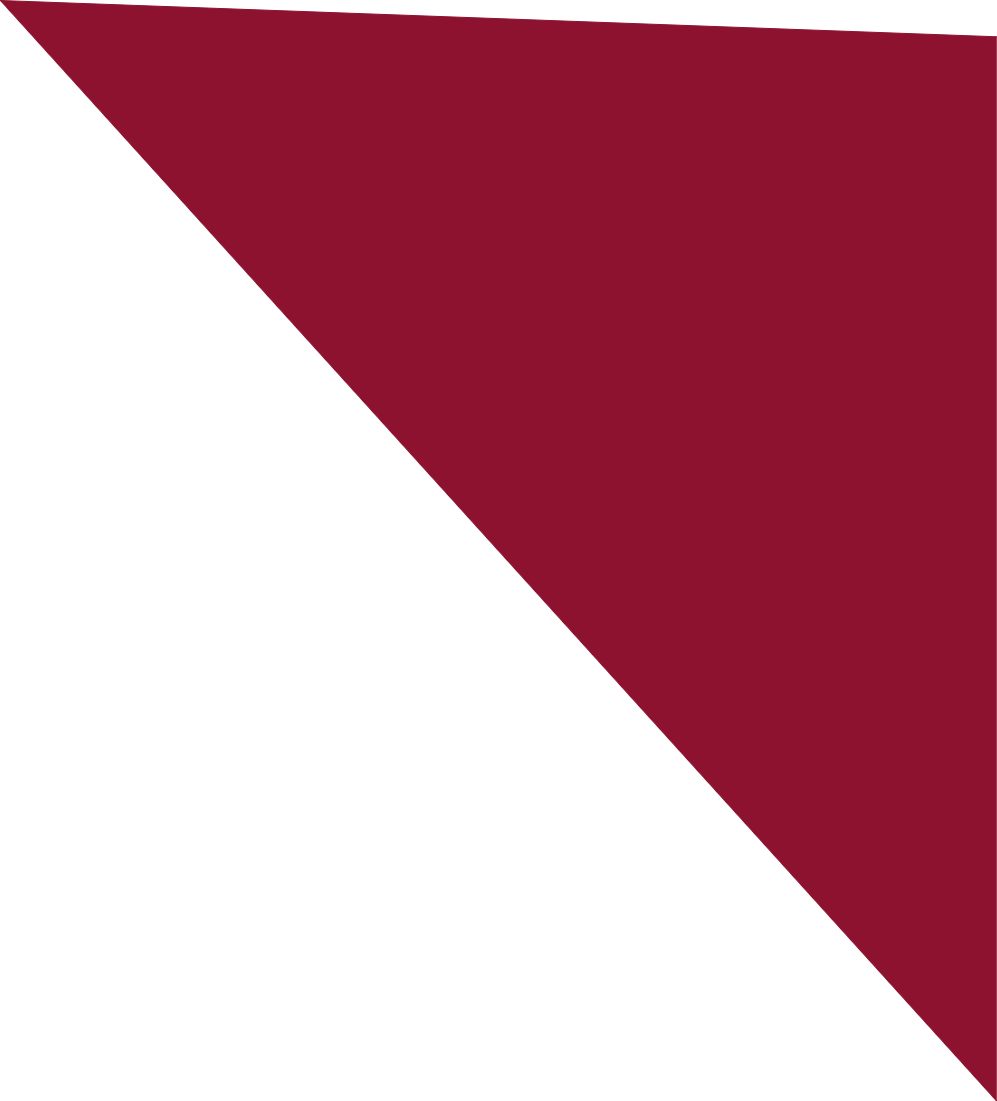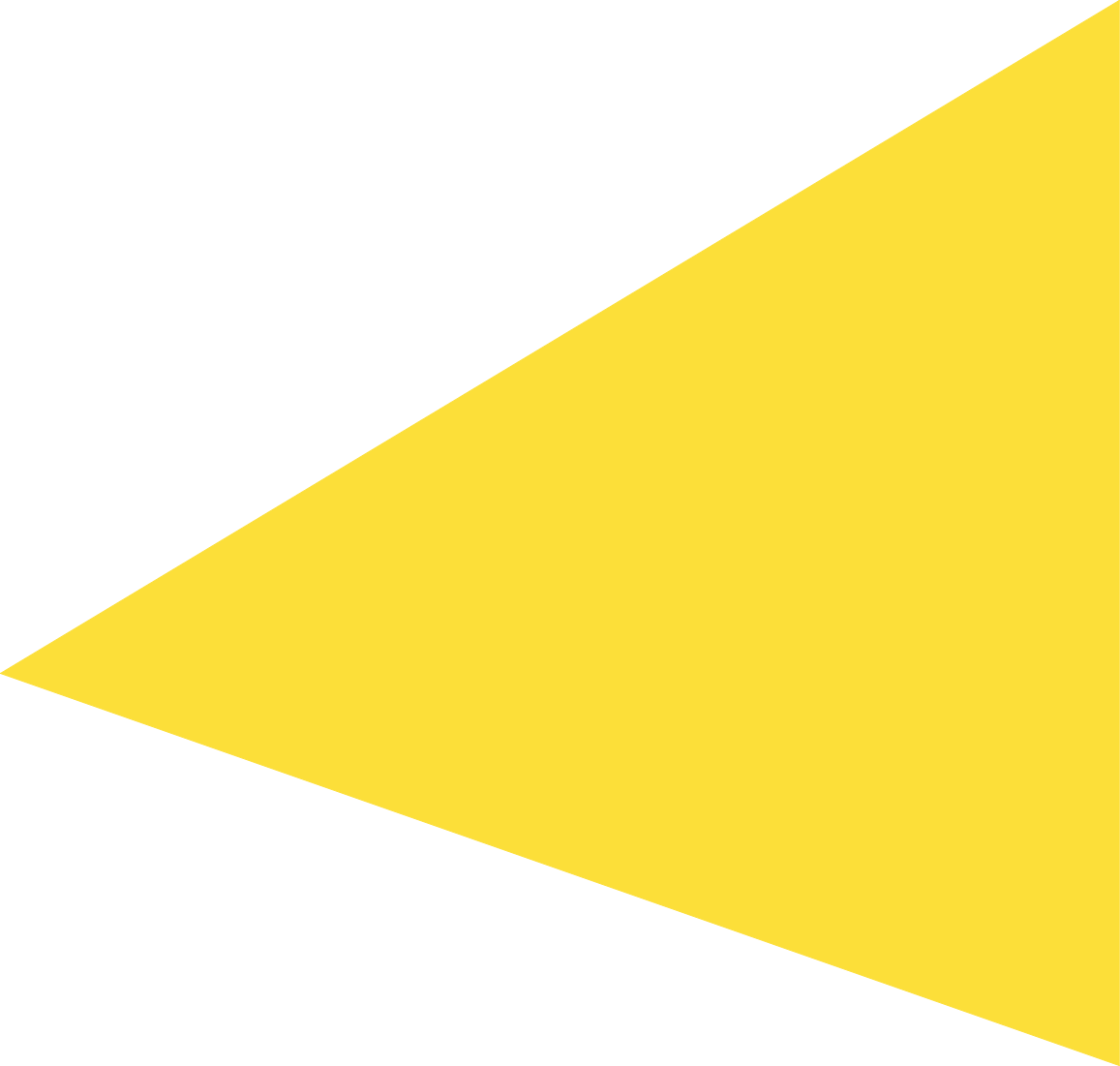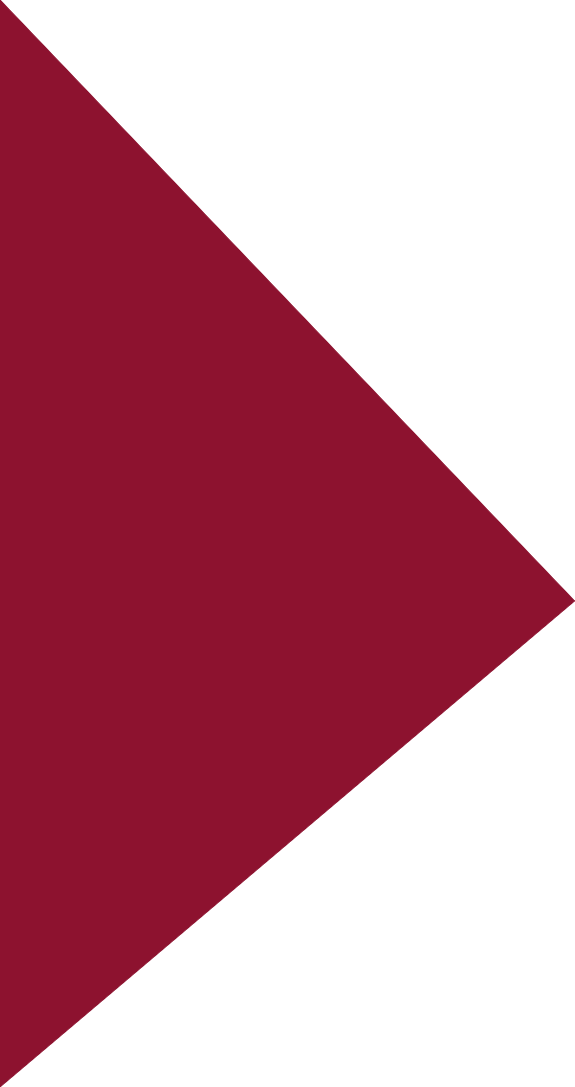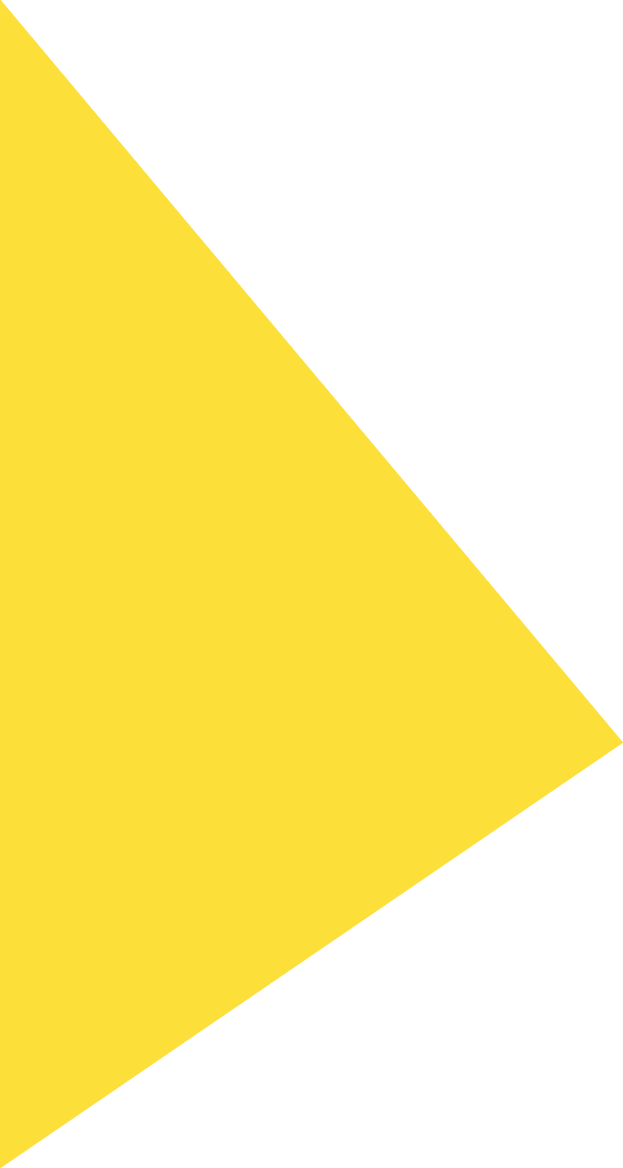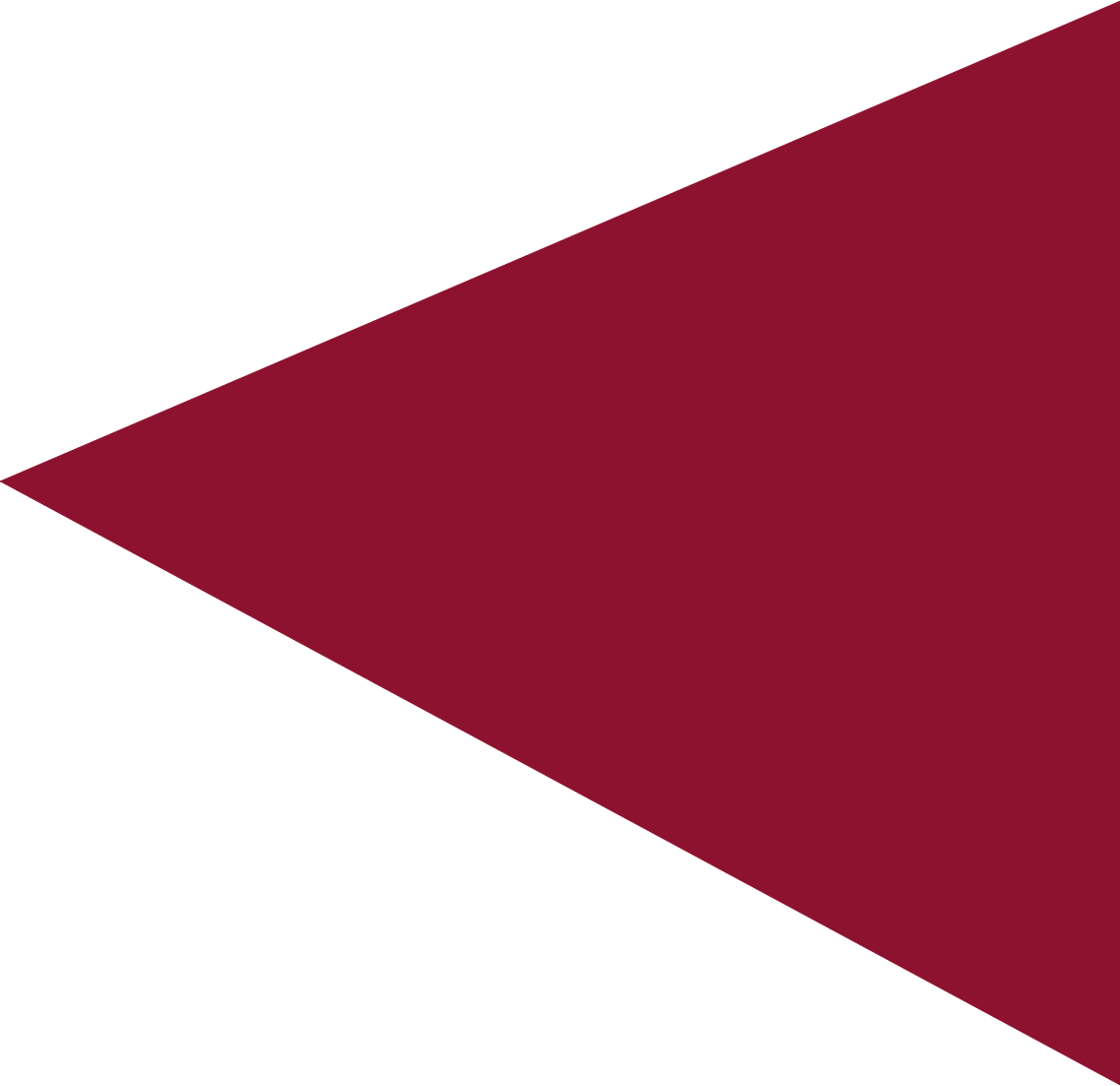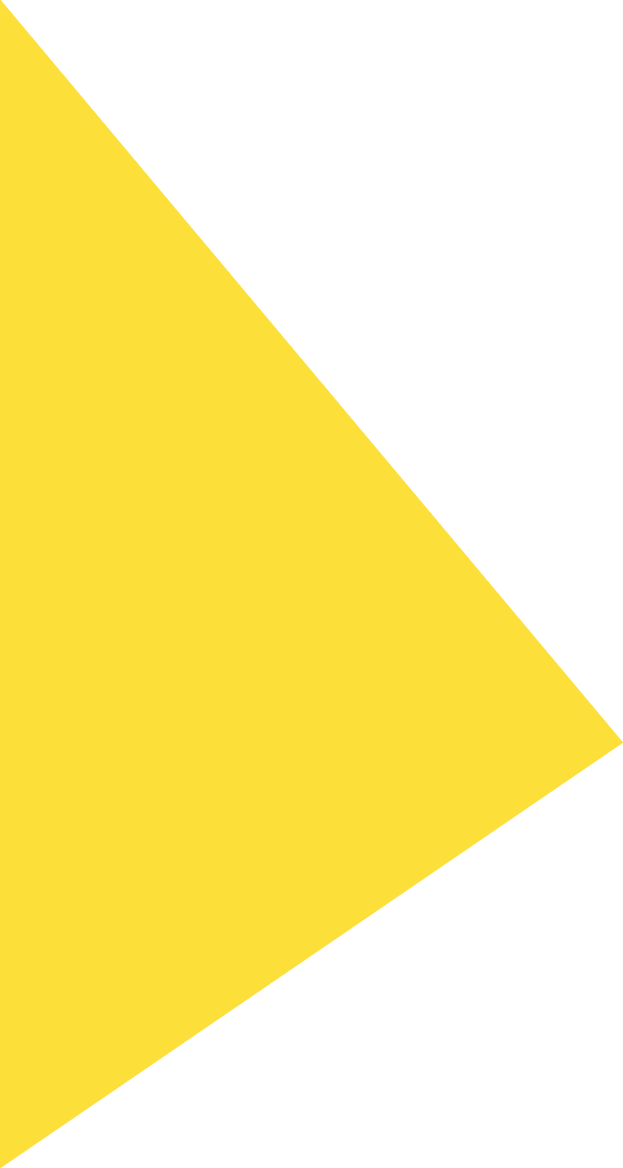 WHAT'S YOUR CLASSLETE TYPE?
Find out what your strengths vs. weakness are
Take our fun behavioural multiple choice Classlete Survey to determine your Classlete Type as a high school athlete and your result will be posted on your Classlete Sports Card.
Remember, although we are all unique and no result is better than the other. Learn more about the 4 individual Classlete Types.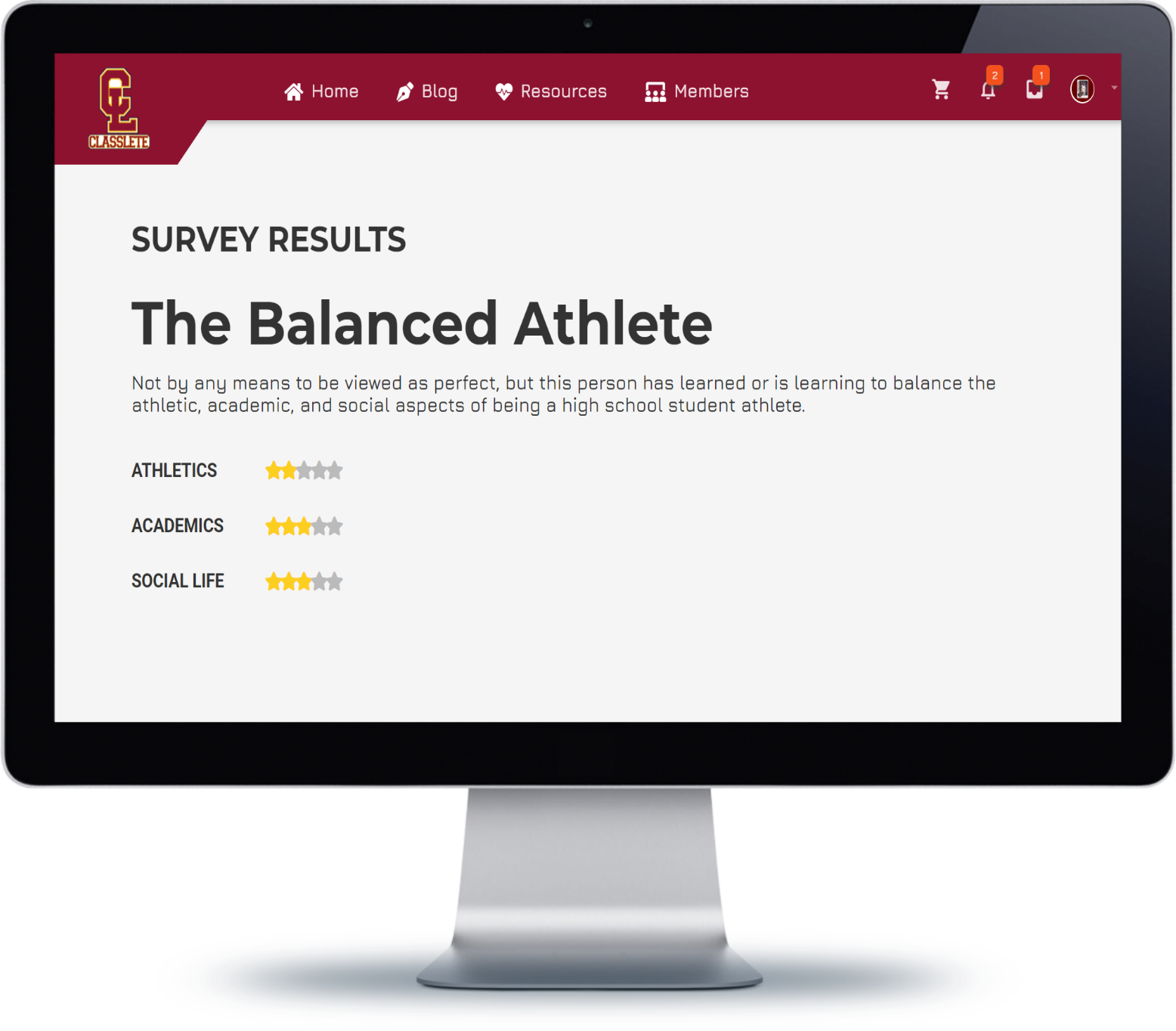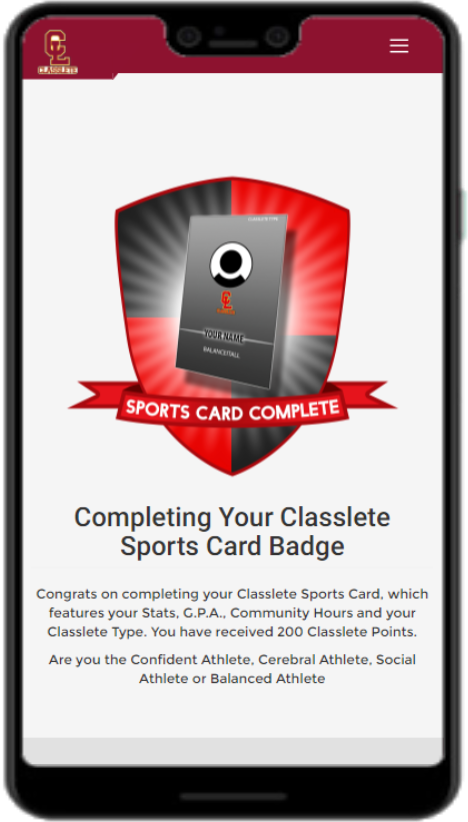 COLLECT CLASSLETE BADGES AND POINTS
Compare who collects the most.
Be rewarded with Classlete Badges and Points for completing key tasks on Classlete.com. Find out how many badges and points you earn for each.
BUILD IT
Stand out and customize your user profile
Customize your user profile with your picture, video links and stats, while highlighting your athletic, academic and community service accomplishments.
Track your athletic accomplishments by recording your stats and sharing them within the Classlete community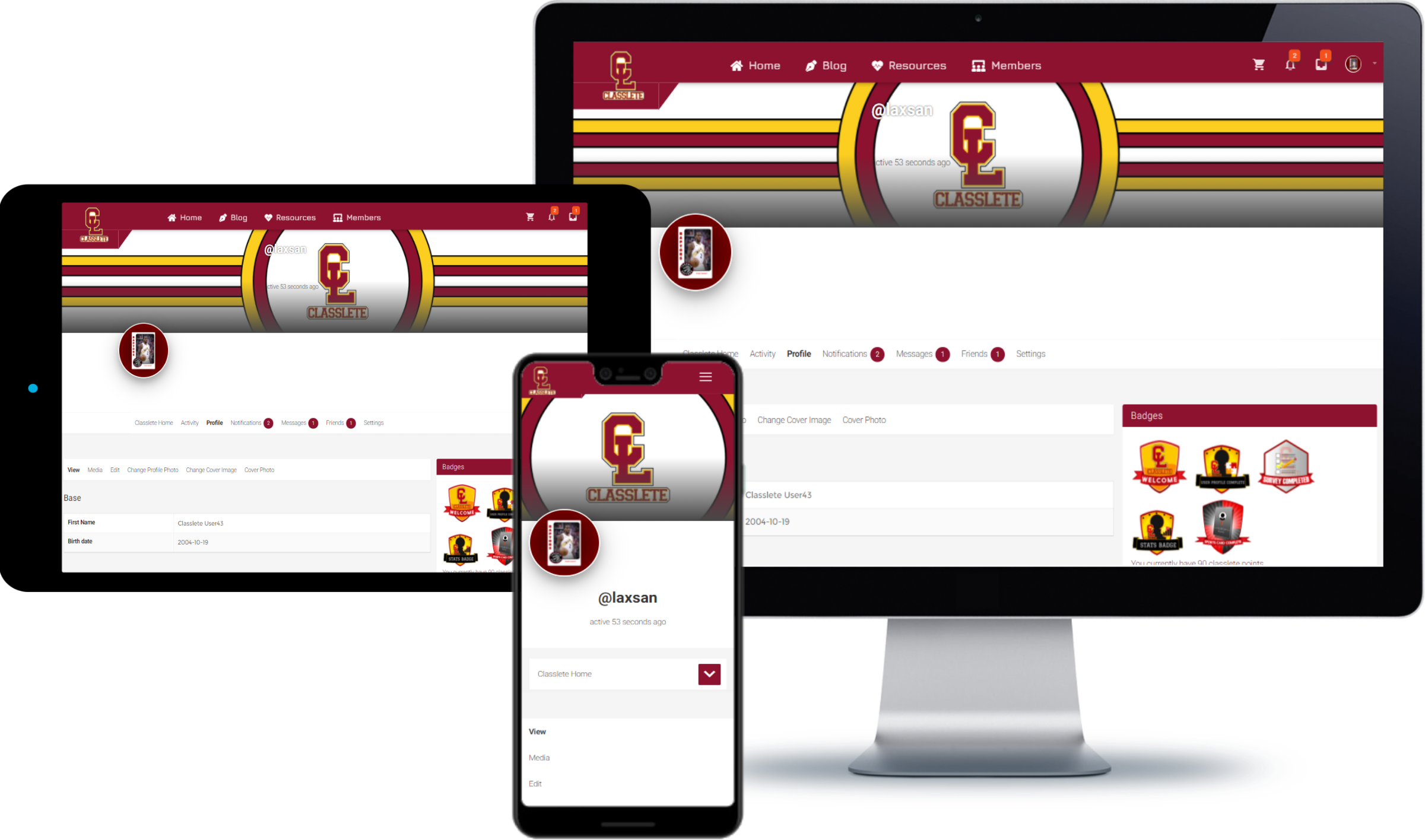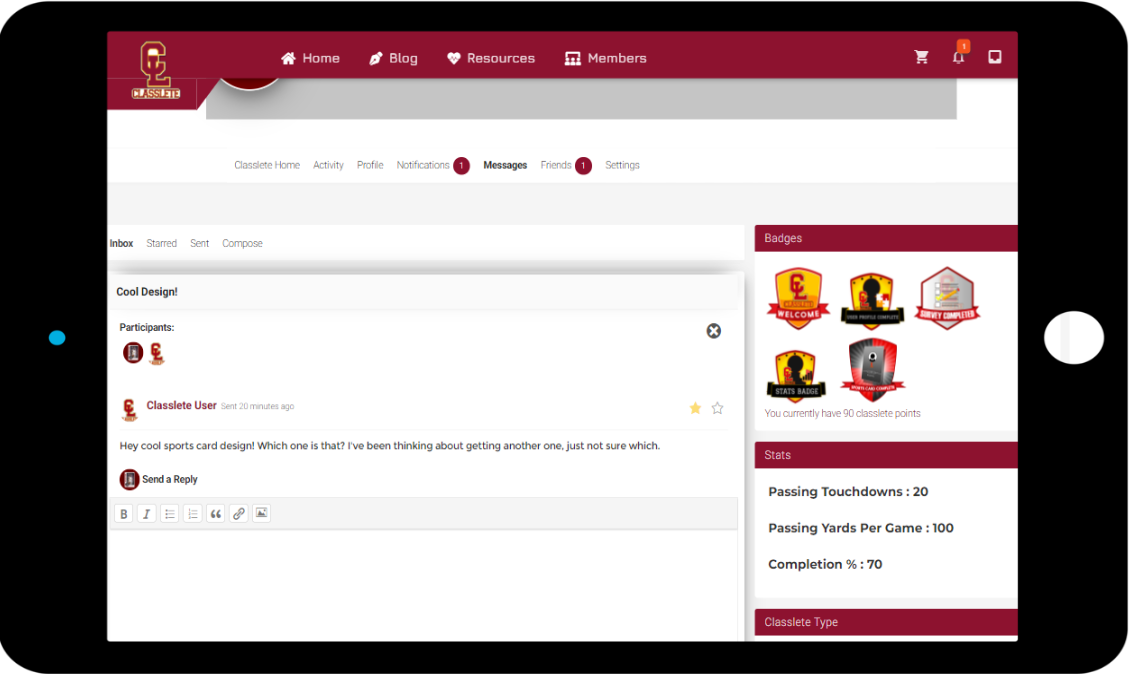 NETWORK
Add and DM your teammate or keep up with the competition
Connect with likeminded high school student athletes, your teammates and competition as well as compare who can make the most unique Classlete Sport Card