Resources
Check Out Our High School Sports Resources Every Athlete Shouldn't Be Without Below
Juggling the challenges of sports and high school with a social life is tough. View our Classlete Resources of the best apps, products & services available to help you #BalanceItAll.
We all know it takes hard work to excel at the sport you love, to keep your grades up and cultivate pivotal relationships with your peers, coaches and the volunteer organization you support.
So why not also work smart and take advantage of a shortcut or two to get there?
Click the above tabs to view the below options for each category listed starting with our Classlete Favourites. You can thank us later!
If you have a resource you think we should consider adding, tell us what and why by tweeting us @ClassleteSports!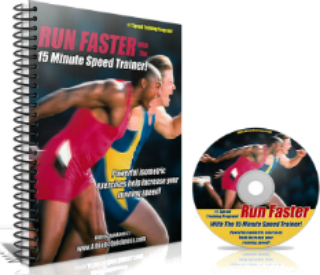 Run Faster Speed Training Program
Speed Training that Makes You Faster in Any Sport
Where in the world can you get a blueprint to condition your muscles for speed with only 15 mins/day, 4 days/week and no equipment required?   Look no further than the Run Faster Speed Training Program.
With positive reviews from NFL Strength and Conditioning Coaches, NFL players, Track & Field experts and Professional Basketball players, this program is a must have.  Speed kills and is a difference maker in any sport you play.
Leave your competition in the dust, win more games and track meets with the Run Faster Speed Training Program today.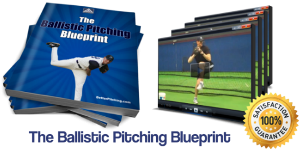 The Ballistic Pitching Blueprint
Improve Your Pitching In 90 Days Or Less
Have you ever wanted to pitch with greater Velocity, Control, and Confidence like the Major Leagues? Get the #1 high school pitching program, the Ballistic Pitching Blueprint.
This program was developed by Phil Rosengren, who was drafted in his senior year in high school, earning a Division 1 scholarship to a top university and playing in the pros with guys like C.C. Sabathia and Josh Hamilton.
Whether you play softball, baseball or cricket, learn how to make batters think again about hitting it out the park with you on the mound.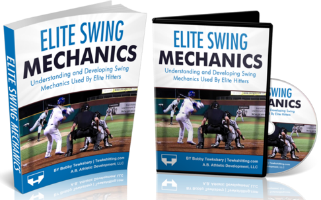 Elite Swing Mechanics
Hit Home Runs Like The Pros
What if you could improve your baseball batting average and hit more home runs than ever before? Check out Elite Swing Mechanics and make any pitcher afraid to pitch anywhere near the plate.
Created by Bobby Tewksbary, Elite Swing Mechanics eBook includes a number of tools including a 120+ page book, a new web-based section with 30+ pages worth of content and video, over 2 hours of video instruction and a 14-day email program designed to teach and develop elite swing mechanics for baseball and softball players.
Become the next great high school baseball college prospect with Elite Swing Mechanics and take your game to the next level.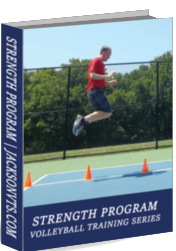 Volleyball Strength
The Ultimate Volleyball Training Resource
Have you ever wanted to spike harder, jump higher, serve better? Do so today with the high school volleyball training program Volleyball Strength.
Volleyball Strength was developed by Dennis Jackson who is a volleyball player, trainer, and coach.  He is also a Certified Strength and Conditioning Specialist (CSCS) by the National Strength and Conditioning Association (NSCA), which is the gold standard in training certifications.
Dramatically increase your chances of being offered a college volleyball scholarship by using the volleyball program that athletes trust.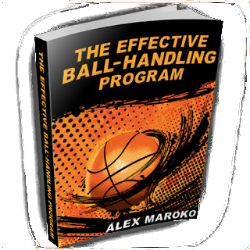 Effective Ball Handling
Improve High School Basketball Handles & Break Ankles
The Effective Ball Handling program is the best program to help improve high school basketball handles for any player regardless of their position.  More than 40,000 players around the world are using this unique dribbling system to quickly develop unstoppable ball handles.
The program was developed by Best-Selling/Author, Certified Personal Trainer and Professional Basketball Trainer Alex Maroko.  His program has been featured on Max Preps, CBS Sports, and InsideHoops.com.
Get ball-on-a-string handles and confidence you need to catch more ankles than Allen Iverson and Kyrie Irving in their prime.

Goalie Training Pro
Where Goalies Earn Opportunities
Goalie Training Pro is the #1 high school goalie training program for aspiring goalies.
You are not just getting a workout, you are getting a goalie specific training blueprint, regardless of where you are in the world. So long as you have an internet connection and desire to become a better goalie, this program is for you.
Increase your mobility, speed, strength and stamina while minimizing hip injuries with Goalie Training Pro this season.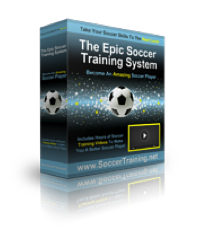 Epic Soccer Training System
Become an Epic Soccer Player
The Epic Soccer Training System has helped 1000s of soccer players around the world kick harder, fake out defenders, dribble with precision and win.  It can be your high school soccer training program when you are looking to get to the next level.
It was created by Matt Smith, an Adidas All-American and former professional soccer player who gets the results you are looking for. It is for serious soccer players who want to work hard and get fast results.  This program was featured on Adidas, Yahoo and USA today.
Take your soccer skills to new heights and become a game-changing player with The Epic Soccer Training System.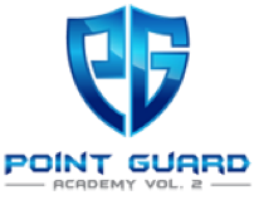 Point Guard Academy
Where Great Point Guards Are Made
Great PGs aren't born, they are made.  Become a better PG with The Point Guard Academy program (Vol. 2) and never look back as a high school basketball prospect.
It is made up of Skill, Leadership and Mentality training with advanced techniques taken from the NBA's best PGs. Over 80 drills and 1000's of reps along with 12 weeks of Mentality and Leadership training systematically created for up and coming Winners, Leaders and Alphas.
Whether you aspire to be like Russell Westbrook, Steph Curry or Chris Paul, learn how to become a clamp, dribbling, shooting and leadership GOD with this program today.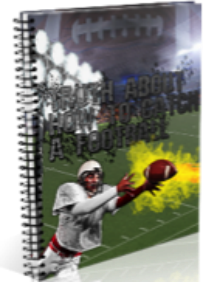 How To Catch A Football
Learn How To Catch Like The Pros
The Truth About How To Catch A Football System was designed to teach young up-and-coming athletes how to catch better.
Not just created for football players, this guide will help you build the hand strength, finger dexterity and soft hands in order to catch every pass coming your way in any sport.
So no matter how fast you run, how high you jump or how strong you are, get the best guide to learn how to do something almost every sport requires to be at your best.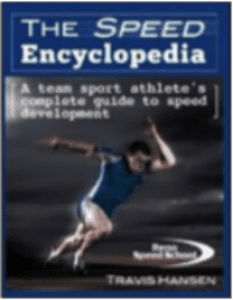 The Speed Encyclopedia
Take Your Speed To The Next Level
The Speed Encyclopedia is your sport specific guide to obtaining elite speed and will help you run faster in any sport.
Find out everything you need to know about speed, strength and conditioning for team sport athletes, all in one place.  Whether your sport is Football, Soccer, Basketball or others, The Speed Encyclopedia has you covered.
With reputable recommendations and endorsements from world class speed coaches to key personnel in the NBA, NFL and MLB, The Speed Encyclopedia is your guide to getting a literal edge on your competition.
Next Page »